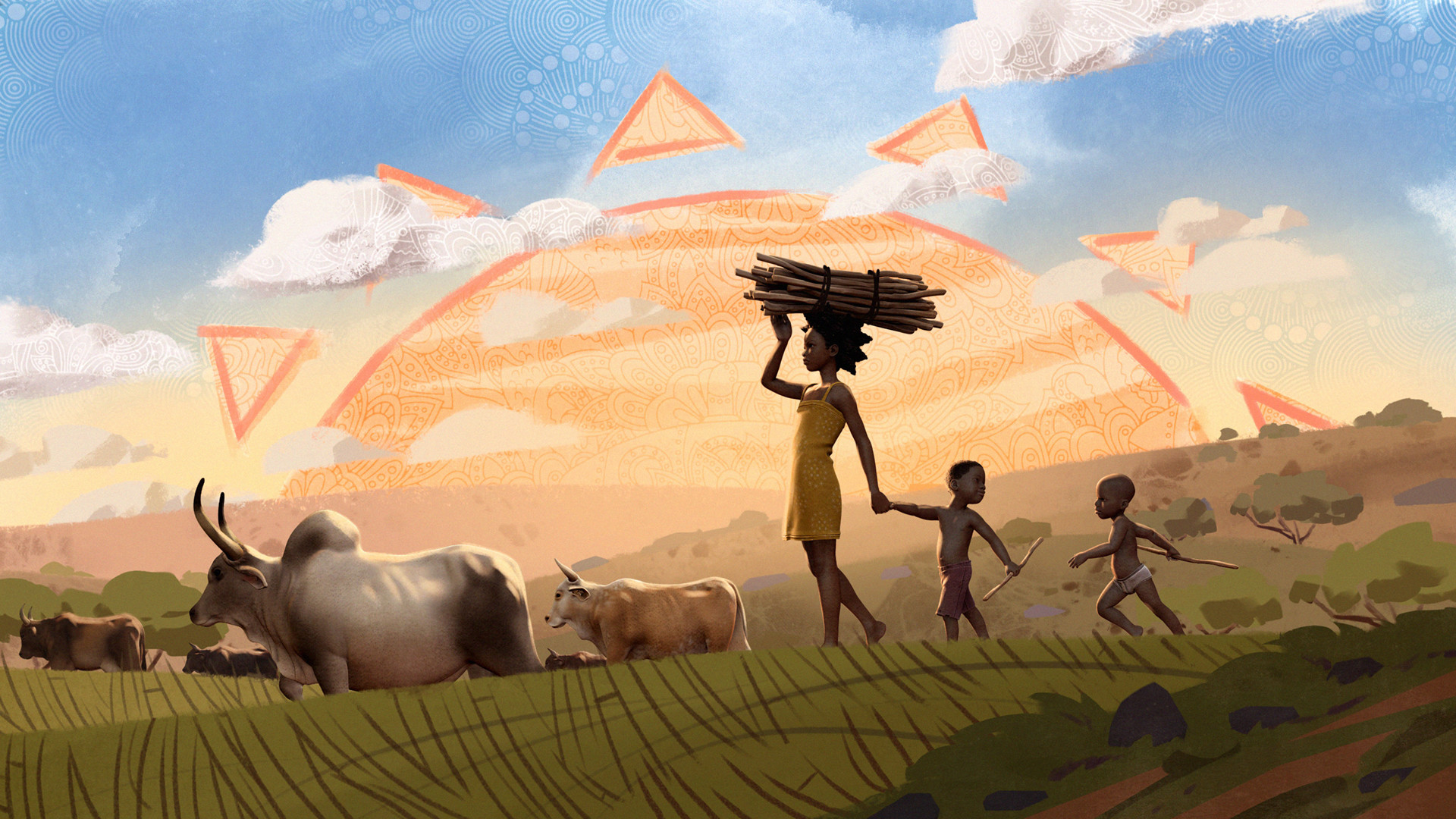 Finished image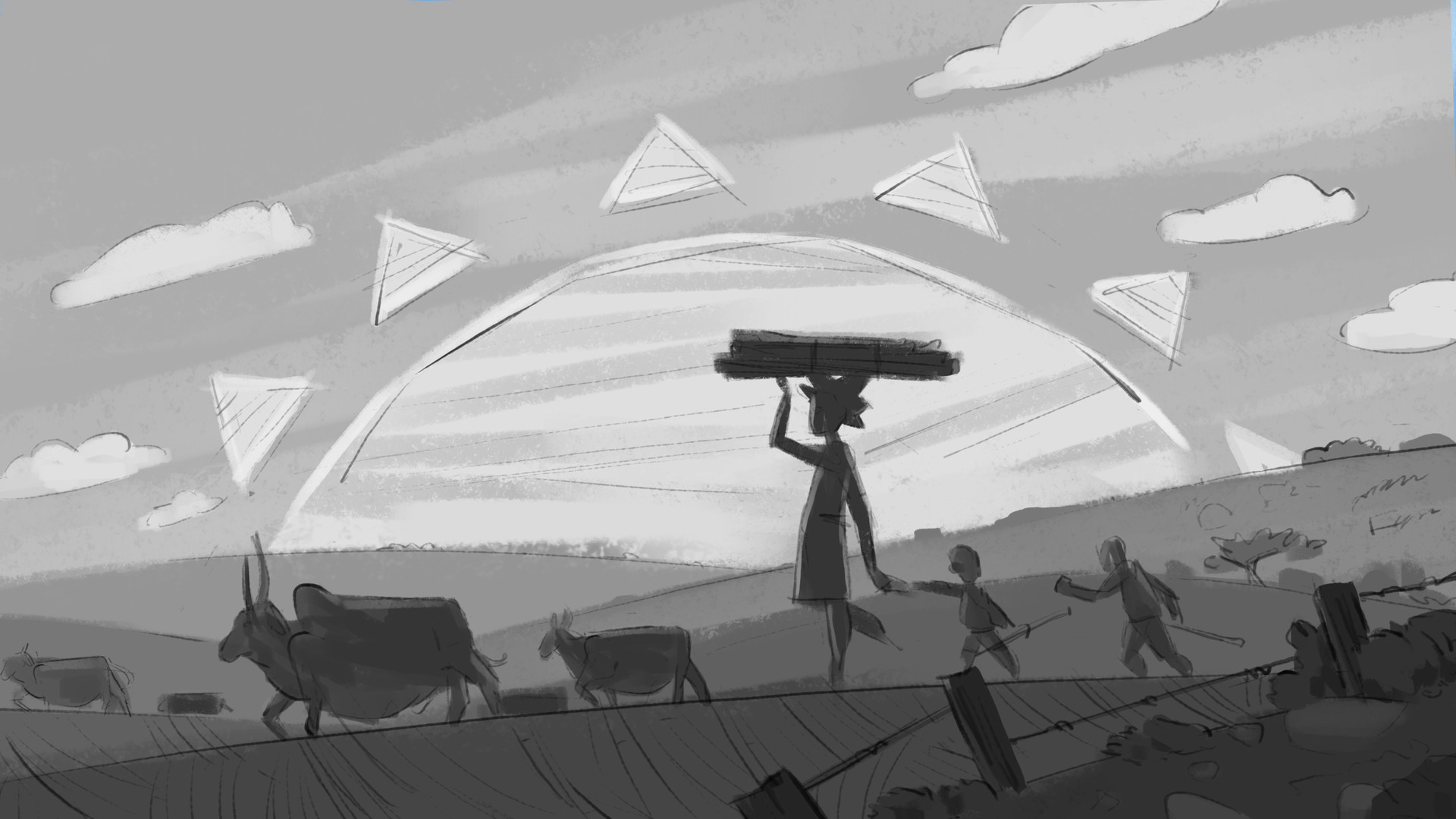 Storyboard based on the description the kids in the documentary give of Liyana's idyllic childhood.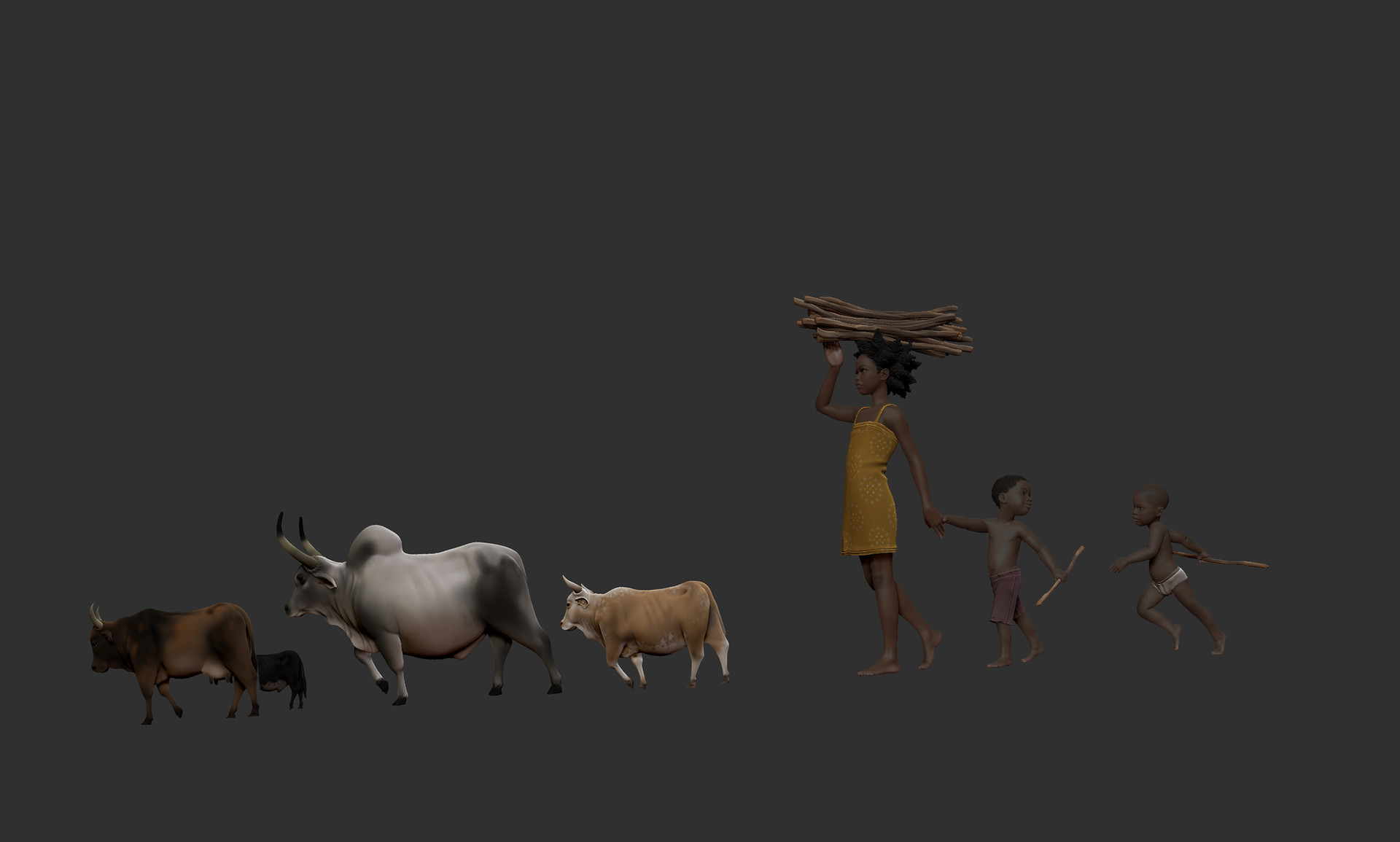 Characters posed in Maya and cleaned up in Zbrush. Rigged in Maya by Matt Chavis and Erik Eidukas.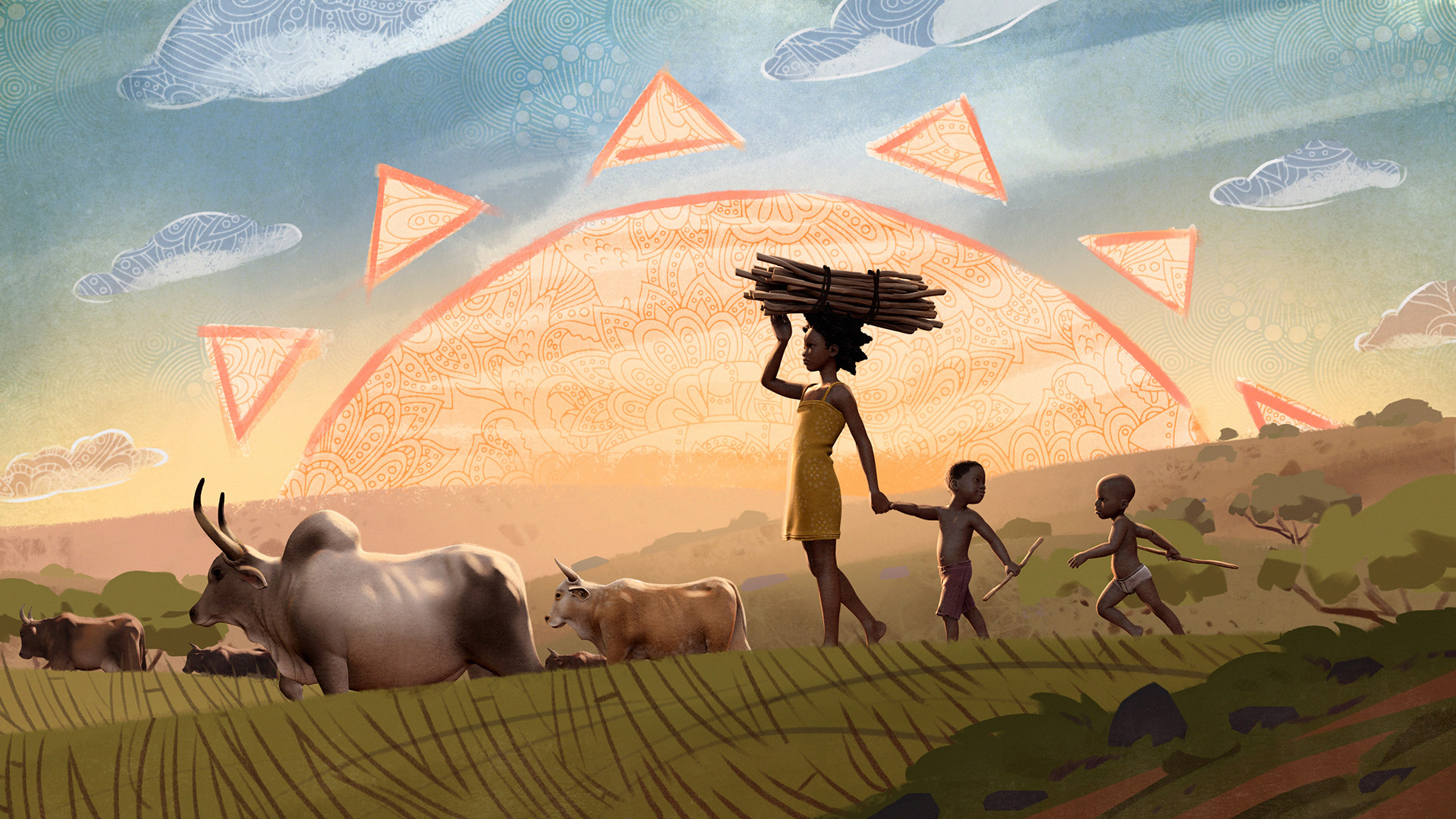 Penultimate step- Characters rendered in Zbrush and integrated into painted backgrounds in Photoshop.
Liyana is an animated documentary told by 5 real life Swazi kids. It is a hero's journey- a tale of a brave, young girl that rescues her twin brothers from kidnappers. It is a story of transforming trauma into creativity and hope.
The film premiered at the LA Film Festival on June 17 2017 and won the award for best documentary. It is currently touring the festival circuit in the US and internationally. Next stop- Durban